Workshops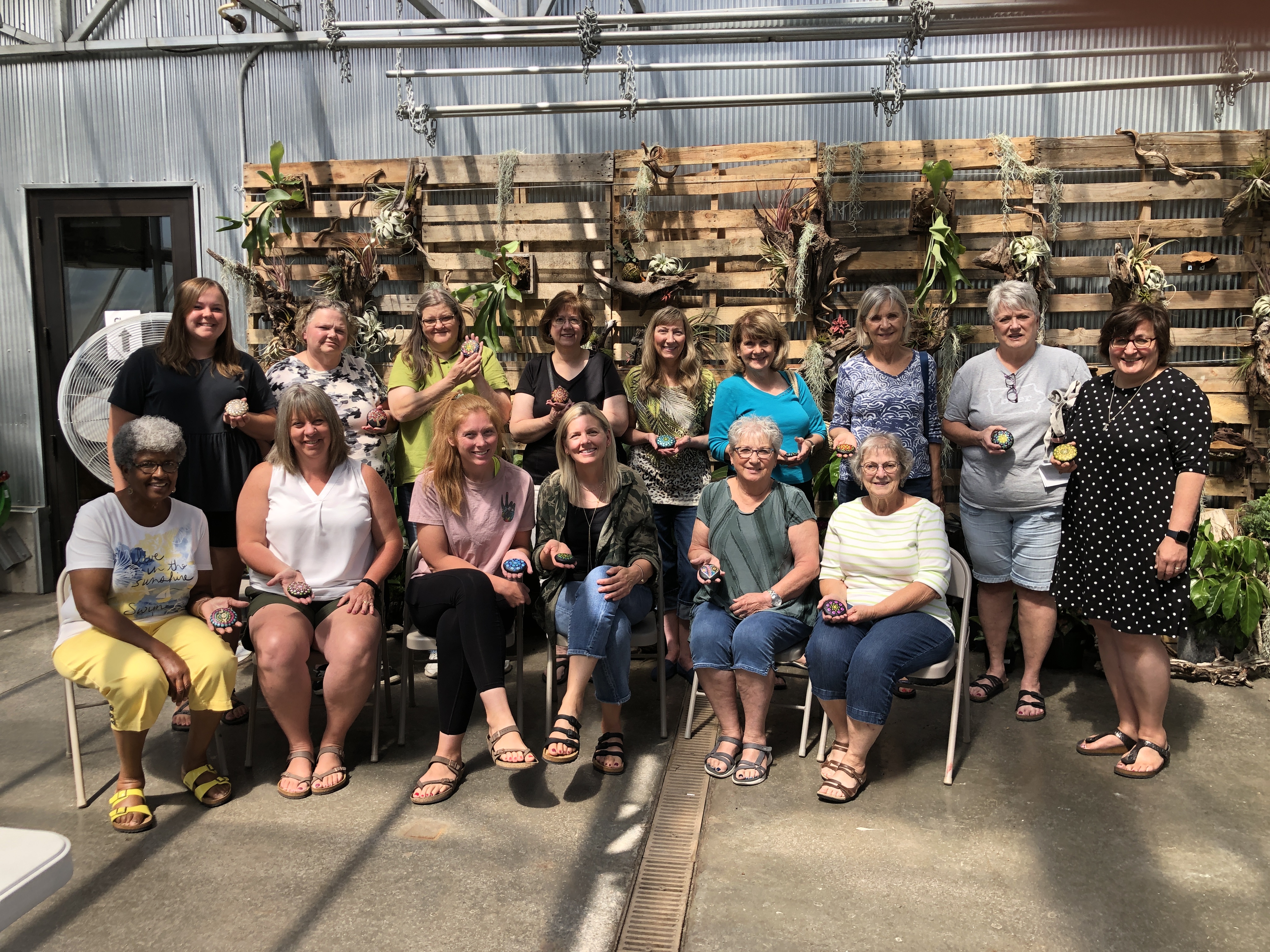 Betty will lead you in an interactive two hour workshop where you may choose one of her designs - Mandalas, Hearts, Tree of Life - or create your own unique look. Class fee includes her expert instruction with use of tools and glorious paints, a handout, and a 3-3.5" stone.

Betty also teaches private group workshops! Would your office staff, group of friends or family enjoy getting together to learn this art form? Contact her to discuss details and dates!

Sunday October 22 (noon-2pm) at Ted Lare Nursery located just 10 minutes south of the Jordan Creek area off 1-35 at the Cumming exit. Click here to register.